Peace be upon you! My name is Sheikh Muhammed Ansar Uddin Heera (AKA Sheikh Heera) and I live in Sylhet, Bangladesh. I'm a freelance web application developer and I really enjoy my work and my work is my favorite pastime. I Can work all day long without feeling bored. I am a simple guy but love to take challenges and learn new things.
Basically I do nothing but I do what the hell I want to do. I'm always late and make mistakes a lot. I'm impatient, I don't want to live within any binding and I'm not well organized at all. Well, anyway, may be it's weird but it's true, that's the way I'm and may be I'm not perfect at any cost, but I'm perfect for being myself and satisfied for being what I am, whatever…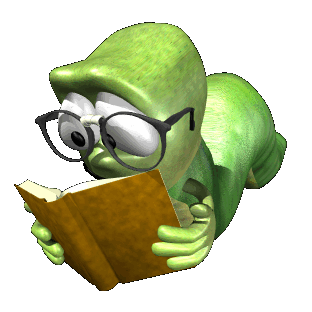 Well, enough! That doesn't make someone worthy. Okay! If I've to answer on what the hell I'm really good at then my answer is that, I'm very good at learning. I'm very curious and stubborn. I just want to learn everything all around the universe and I try to do so but it's impossible to learn or know everything but I can't stop my curiosity because my mind is always hungry and that hunger leads me to the way of knowledge and this (knowledge) is the biggest motivation of my life.
Education : I've attended 5 schools and 1 college in 2 cities for better education (including Motijheel Model High School and College) and had 10 tutors (including 3 Islamic tutors) and they taught me very well, hope it's enough! No ? Okay then …

Fortunately I've passed the high school from umm…, sorry! Actually I've forgot the name of that school from which I've got the high school certificate and honestly I don't have the certificate, I've lost it, sorry for that, anyways!
What The Heck ! Was it fake or what ? No way ! it wasn't fake, but a long story, interested ? Then continue reading…
Well, I've passed the high school from an unknown school in 1994, but I wasn't a regular student of that school, I had just got myself admitted in to that school before the final exam because I quit the high school (The Aided High School,

where I was a regular student) at 9th and didn't complete the 10th but after a year one of my private tutors came to me and asked me to join the school again but I denied and he (my respected and beloved tutor) then told me that, "you are one of my best students and I have a very high expectations from you but you are just going to ruin my dream and probably your life too. If you don't want to study then at least pass the S.S.C. (Secondary School Certificate) and I can get you admitted in a school to participate the exam from that school even without being a regular student of that school, just prepare yourself for the exam, please do it for me !" I couldn't refuse him and he did what he said (made me admitted in to a school just before 2 months of the exam) and I could have participated the final exam with a very little preparation and finally, I passed the exam (with 584 marks/2nd division). Thanks to my tutor, for his love and effort. After that, I got the admission in a college and I was 2 years in that college but I attended only 2 classes within two years, lol..

The reason I attended those two classes in college because…, well, it's another shocking but funny story and one of the unforgettable memory of my life, that still now makes me laugh and reminds my stupidity.
Well, it's clear enough that I couldn't continue my study for being a regular student (regularity was only in visiting the college's teenage girls, who made me attend the college regularly) in the college but what made me attend those two classes! Actually, one day I followed a girl (very cute) who was heading

to a class room and without thinking anything or looking at anything else I went after her and suddenly I found myself in the class room and it was quite shocking for me that I've entered in a class, but the more shocking thing had happened after a while, when I discovered that the girl I was following wasn't a student, instead she was a teacher, OMG! What the hell is going on. I was lost for a while and suddenly she replied, please take your sit, everyone and be quite. I just did what she asked for, like a gentle boy. The second class that I've attended because, unfortunately, one day, none of my friends attended the college and I found myself alone and was too bored and the best thing to pass the time I found was attending that class where that girl, oops, the female teacher used to teach Bengali literature. These were only two classes that I can never forget.
To be continued…