English to Bangla Dictionary for Android
Its being a long time since we planned to develop a Bangla language related application for Android. After a long discussion we decided to create a Bangla Dictionary based on Google Dictionary. The main-pain was the font, Android is not yet matured enough to handle Unicode. After some challenges we successfully integrated universal Bangla font with our new Android app. We have published the app in the Android Market. The day we published the app totally amazed us with an overwhelming response, we never expected our app will be loved by so many people. Few days ago the total downloads exceeded 5000 with 30 ratings averaging 4.6 / 5 . The number may not be that high for an international audience focusing app, but its real high for Bengali people focusing app.
Download the app from the market by clicking here.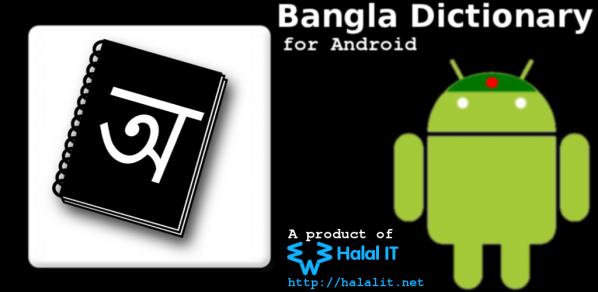 Works fine with most devices, some Android devices with less or no complex script(most of these are called Jukto Borno in Bangla) support may show some Bangla words (with Jukto Borno) broken. Devices with complex script support show everything perfectly.